SO EASY EXPANDABLE SHIPPING CONTAINER HOME FOR HOSPITAL,CLINIC USE
SO EASY Expandable container house is our luxury easy build container type. One house can be installed by crane within five steps.
Standard design is with two bedroom and one bathroom, with completed sanitaryware,kitchen cabinet,electrical system and water plumbing system.It is very convenient for transportation, moving by truck.
It is widely used for Military camp,temporary clinic,prefab hospital etc.

About the advantages of the Expandable container house

Industry advantages
Compared with the civil building, easy construction, low cost, time-saving,labor saving and convenient transportation.


Reliable structure
All the steel structure are galvanized & bake-painted.

Technical advantages
5 steps one house.No terrain leveling required.
6 workers can install 1 unit within 1 hour.No need any tool,just manual installation.

Performance advantages
Fireproof,waterproof,corrosion-resistance,sound-insulating.
Resist heavy wind of 120km/h and 8 grade earthquakes.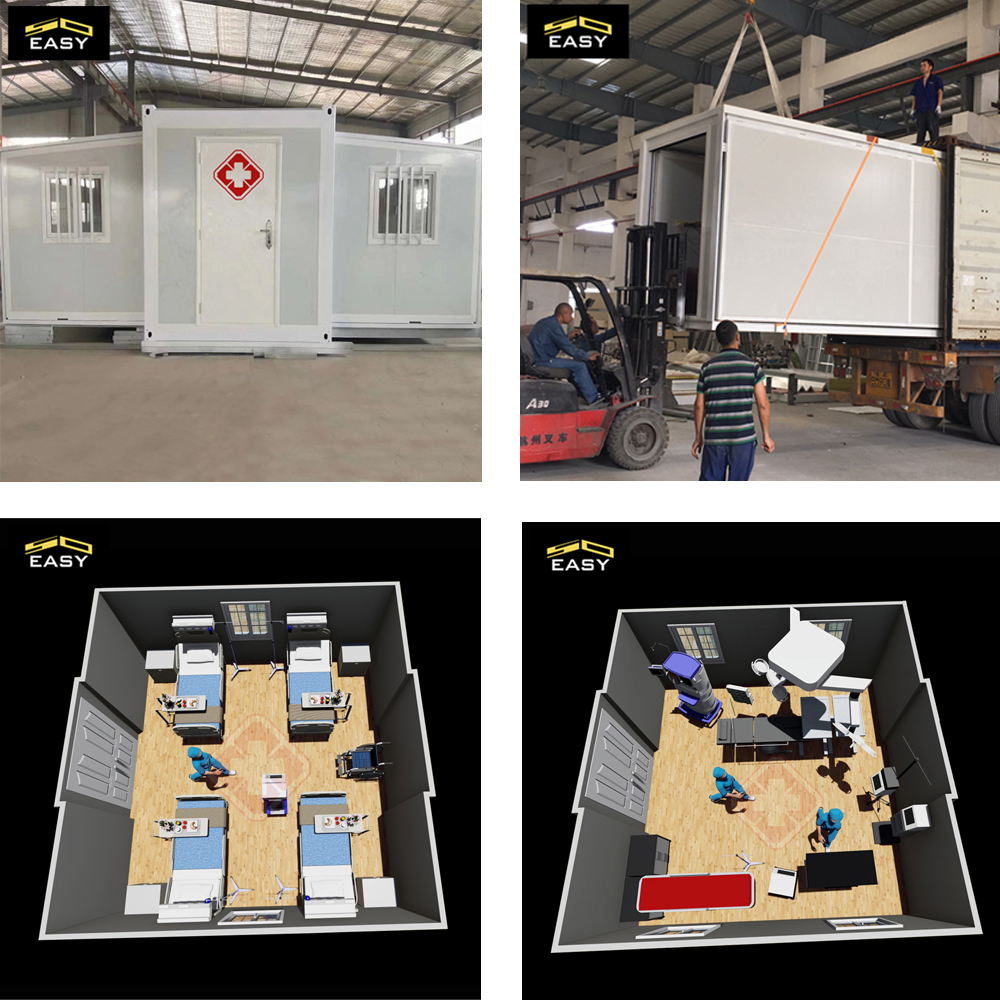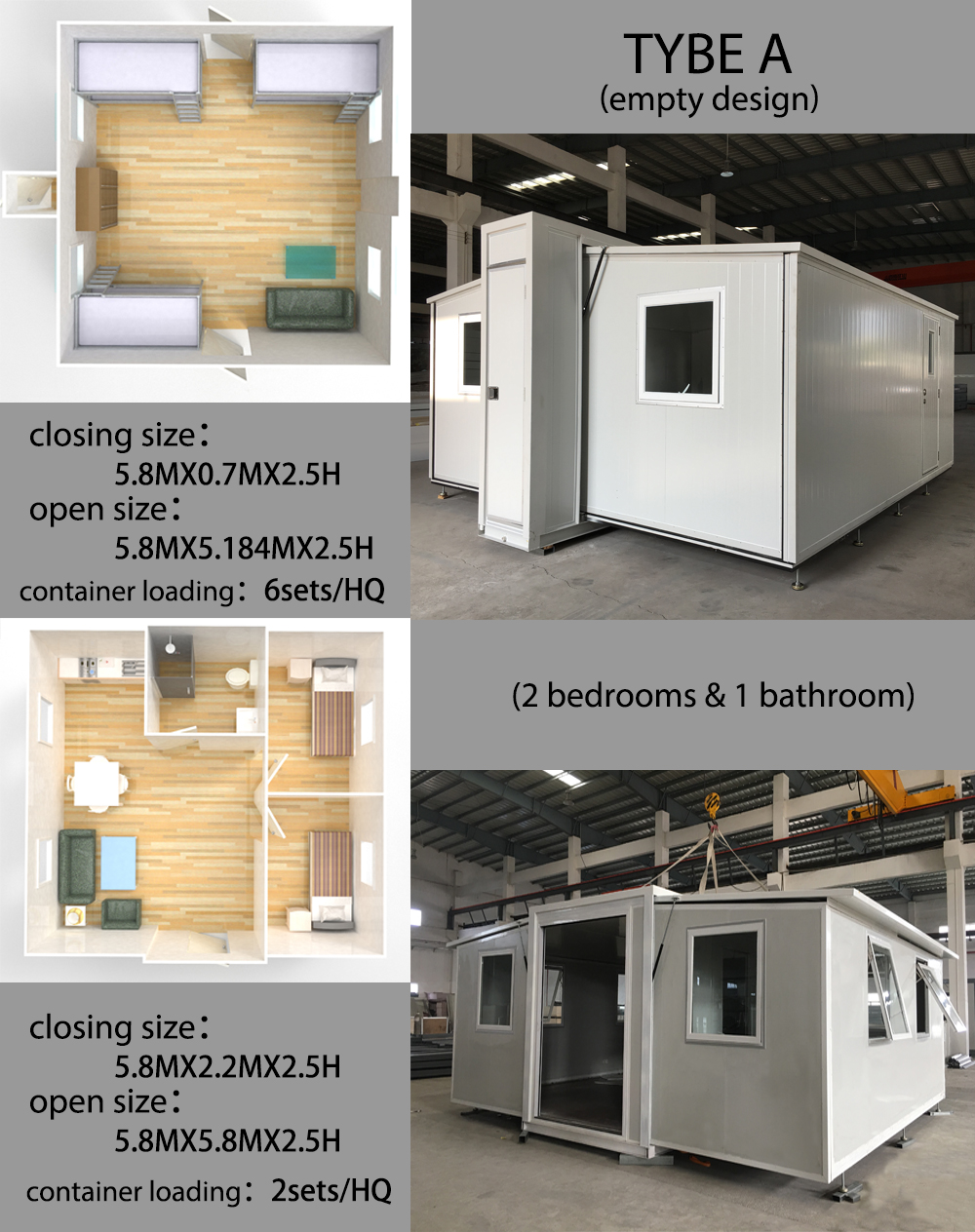 Size

5.8mX5.8Mx2.5H

Structure

Galvanized steel structure, with painting

Roof

Class wool + fiberglass Sandwich panel

Wall

50mm EPS Sandwich panel for external wall and partition wall

Floor

18mm MGO board

Accessories

Door

Sandwich panel door

Window

Casement window

Decoration

Hard PVC decoration sheet for wall & roof & internal corner

Electrical system

DB, beaker, power inlet & lights

Wind resistance

Grade 11

Earthquake resistance

Grade 7

Live load capacity of roofing

0.6kn/m2

Wall permitted

0.6kn/m2

External and internal wall heat transmission coefficient

0.35kcal/m2hc

Density of EPS

8~12kg/m2

Delivery time

15~20 days

Container loading

2sets/HQ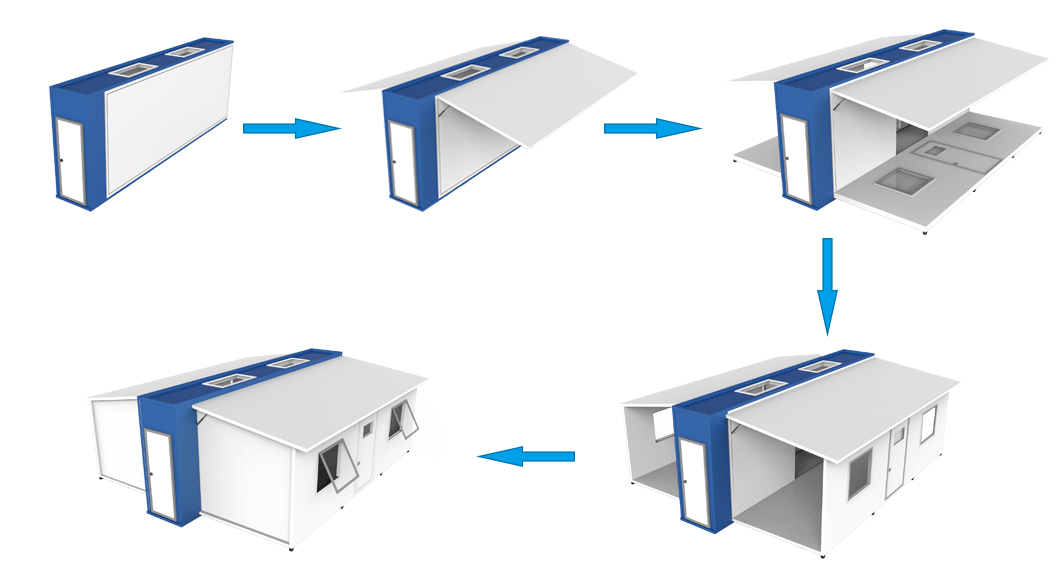 If you have any questions, please contact us!