Detachable Container House
Also known as Mobile container house,portable container house,DIY container house, Removable Container house, Modular house, Temporary house,etc. It`s also easily mistaken for Flat Pack Container house, Collapsible Container House, Expandable Container House etc.

Such container houses are commonly used in construction sites, oil sites, mining sites as workers' quarters, also used for solider camps, refugee camps, government projects & school projects as labor accommodation, solider accommodation, employee accommodation, student dormitory, teacher`s office, engineers office, site offices, etc.

Sometimes used as rental houses, which are durable and can transport to set up in remote areas where cranes are not available. Therefore, the container house is also known as the Relocatable container.

About the advantages of the detachable container house

Industry advantages
Compared with the civil building, easy construction, low cost, time-saving,labor saving and convenient transportation.


Reliable structure
All the steel structures are galvanized & bake-painted, normally can use for more than 50 years.

Technical advantages
All the materials are separate, no need crane to install.
can be connected to each other and make larger room.

Performance advantages
It has a good Fire proof, water proof, corrosion-resistance, sound-insulating, performance.
It cans resist heavy wind of 120km/h and 8 grade earthquakes.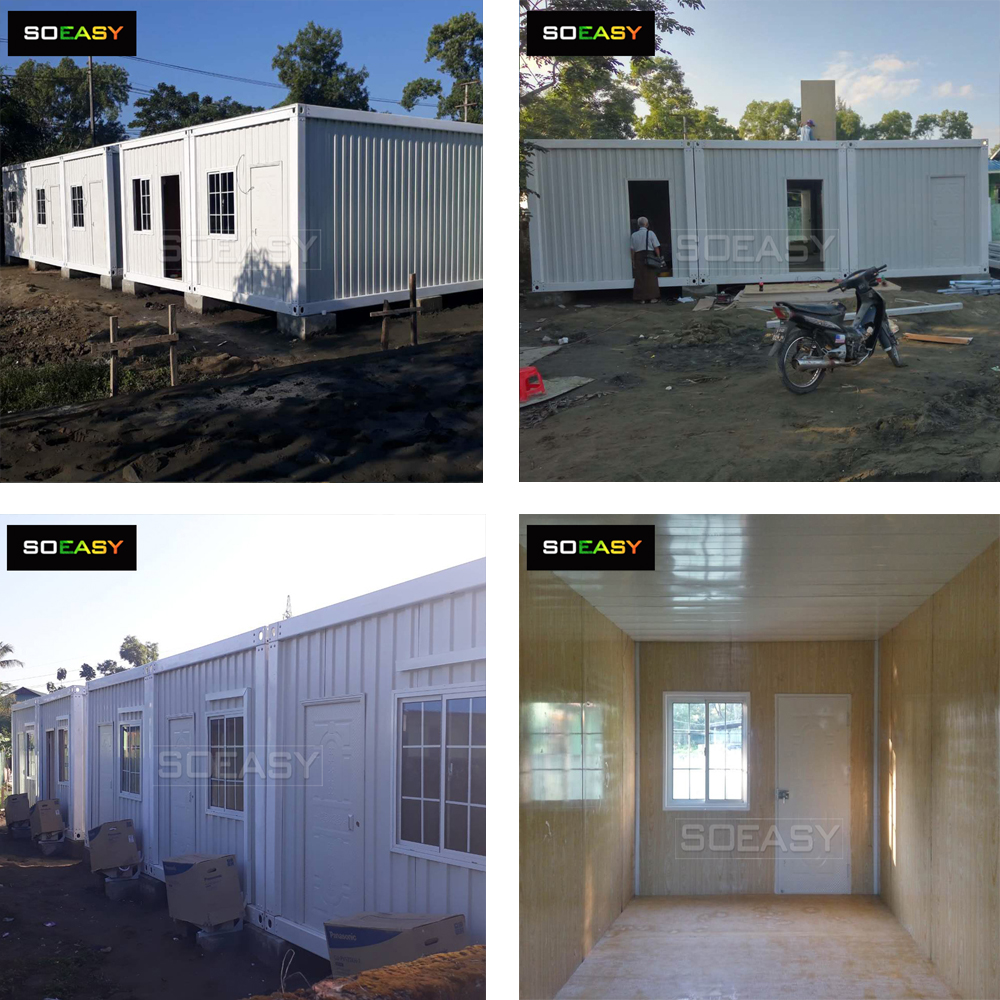 Size

3 M X 6 M x 2.8 H

Structure

Galvanized steel structure, with painting

Roof

0.4mm corrugated color steel sheet + glass wool with aluminum foil + 0.4mm ceiling sheet + galvanized square tube

Wall

50mm EPS Sandwich panel for external wall and partition wall

Floor

18mm MGO board

Accessories

Door

Steel door & Sandwich panel door

Window

Aluminum sliding window & Aluminum shutter window

Decoration

Hard PVC decoration sheet for wall & roof & internal corner

Electrical system

Simple electrical system for free

Wind resistance

Grade 11

Earthquake resistance

Grade 8

Live load capacity of roofing

0.6kn/m2

Wall permitted

0.6kn/m2

External and internal wall heat transmission coefficient

0.35kcal/m2hc

Density of EPS

8~12kg/m2

Delivery time

10~15 days

Container loading

6~9sets/HQ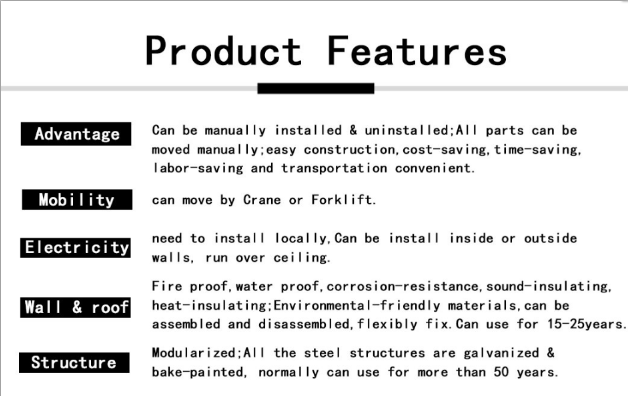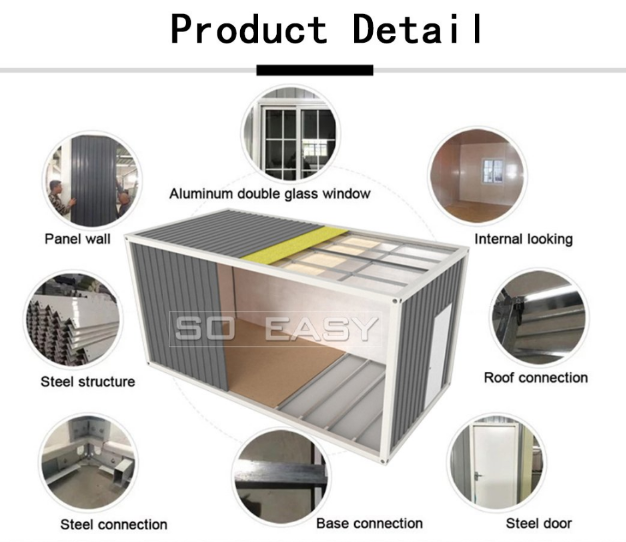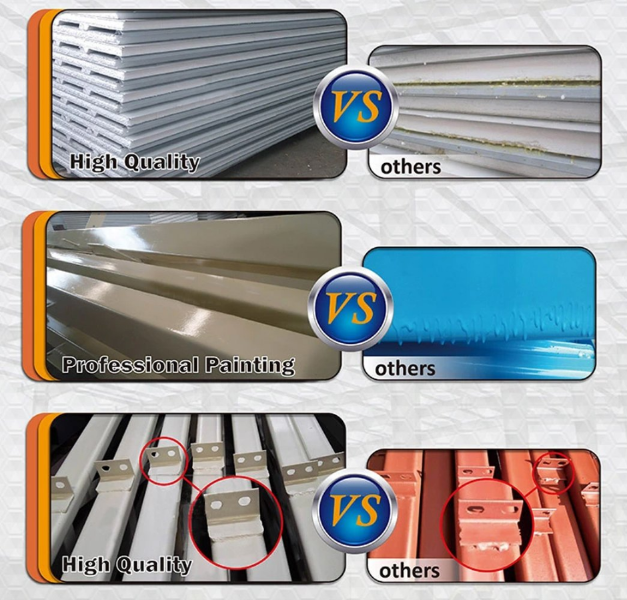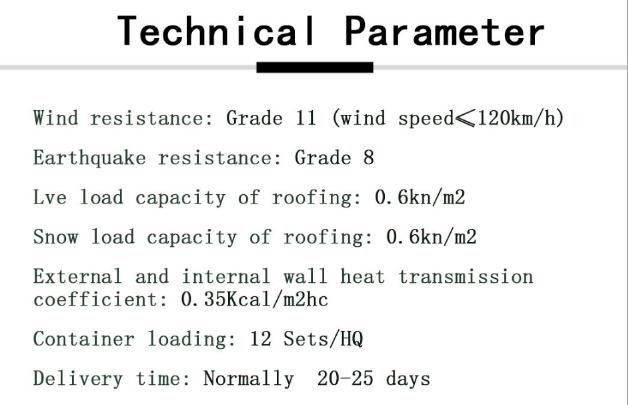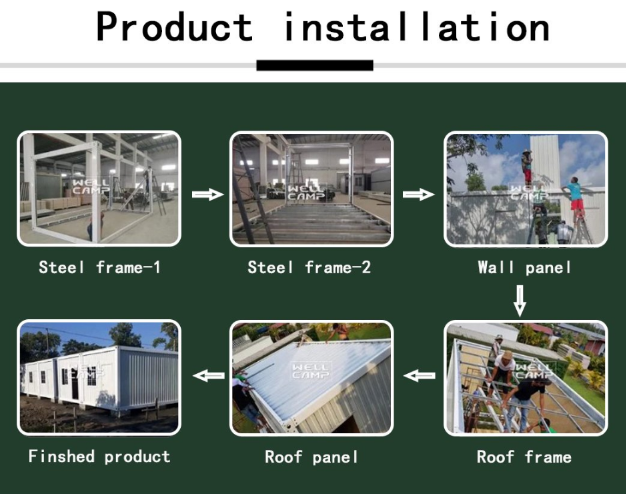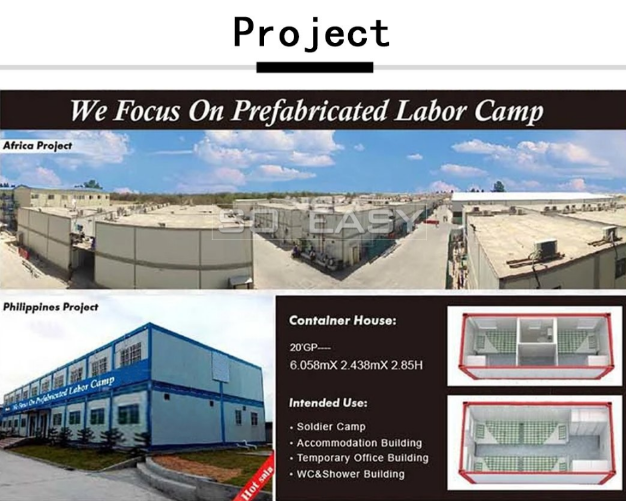 If you have any questions, please contact us!
Email:siwenchen@chinawellcamp.com