New mobile modern affordable prefab house in Thailand
prefab houses and prefab homes,they are the economic type modular house.

Because of the low cost price, convenient mobile and recyclable materials,this kind of house is widely used in construction site and labour camp.

This prefab hosue is based on the project needs of Thailand's customers, as a fast deploy affordable family house in the village. That is very suitble for the outdoor temporary house. This is the 2020 latest design, now it's very popular Southeast Asia.
About the advantages of the prefab house

Industry advantages
Compared with the civil building, prefab house has advantage of easy construction, low cost, time-saving,labor saving and convenient transportation.


Reliable structure
prefab house have main steel structure are made from "C" section steel.Assembly parts by bolts & nuts。

Technical advantages
recyclable materials,the prefab house can assemble and disassemble six times.Short installation period.6 works can install about 2002 a day。

Performance advantages
prefab house has a good water proof, corrosion-resistance, sound-insulating performance.
prefab house also cans resist heavy wind of 120km/h and 8 grade earthquakes.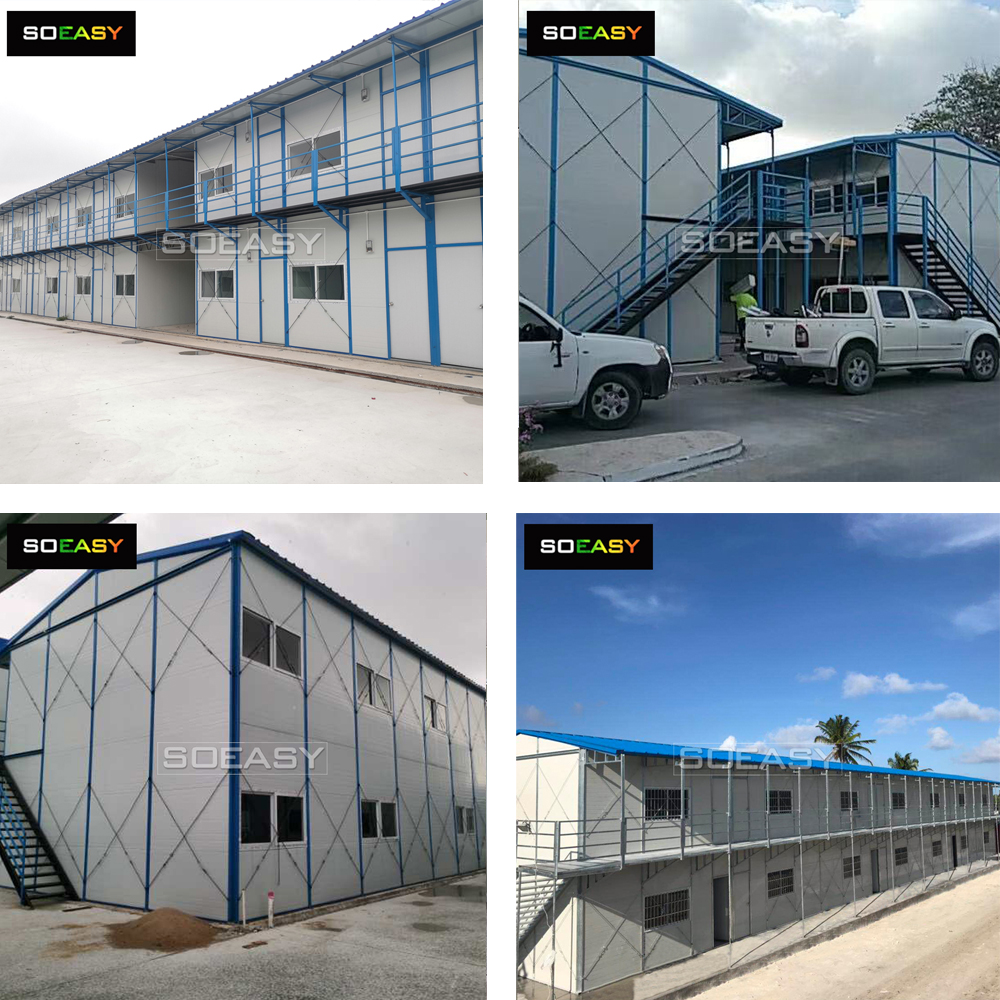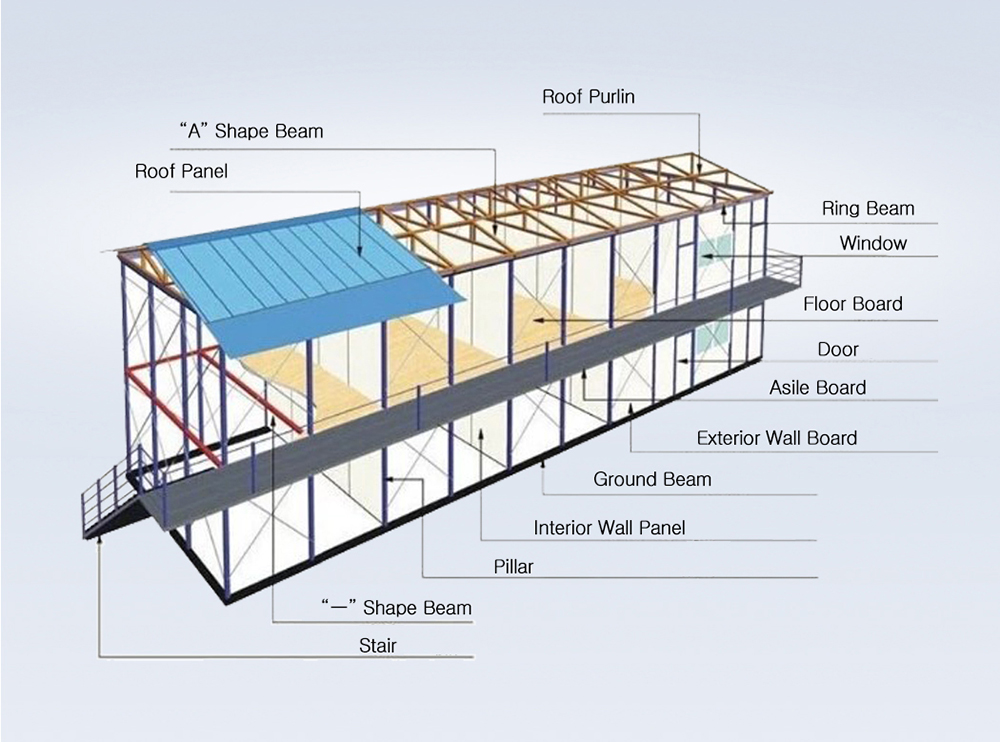 Size

Length

12K (21.84m)

Width

3K (5.46m)

Height

3P (2.85m)

Total area

119.24m2

Main steel frame

Column

"C" section steel

Beam

"C" section steel

Panel

Roof panel

50mm EPS/IEPS/Rock wool/PU sandwich panel

Wall panel

50mm EPS/IEPS/Rock wool/PU sandwich panel

Accessories

Window

Aluminum sliding window

Door

50/75/100mm EPS/IEPS/ Rock wool/PU Sandwich panel door or steel door.

Calculation standard

nK*nK*nP(1k=1.82m,1P=0.95m,one floor=3P)

Wind resistance

Grade 11 (wind speed≤120 km/h)

Earthquake resistance

Grade 7

Snow load capacity of roof

0.6kn/m2

Live load capacity of roof

0.6kn/m2

Wall permitted loading

0.6kn/m2

Heat conductivity coefficient

0.35kcal/m2hc

Load capacity of the roof

50kg/m2

Load capacity of the second floor

180 kg/m2

Load capacity of the second corridor

2.5kg/m2



If you have any questions, please contact us!