High quality customized standard prefab house building
Sudan house is a easy build type modular prefab house. It is similar to container house system, but more economical.

We have three standard size: 3Mx6M, 3Mx9M and 3Mx12M, can be designed with steel base or without steel base.

As the adventage of quick assembly and economic, it is suitable for temporary home,refugee house,government aid etc.

About the advantages of the Expandable container house

Industry advantages
Compared with the civil building, easy construction, low cost, time-saving,labor saving and convenient transportation.


Reliable structure
All the steel structures are painted and anti-rust, normally can use for more than 20 years.

Technical advantages
No column or beam is needed to support, easy to install.
can be assembled and disassembled six times.

Performance advantages
Fire proof, water proof, corrosion- resistance, sound- insulating, heat-insulating.
Resist heavy wind of 89~102km/h and 8 grade earthquakes.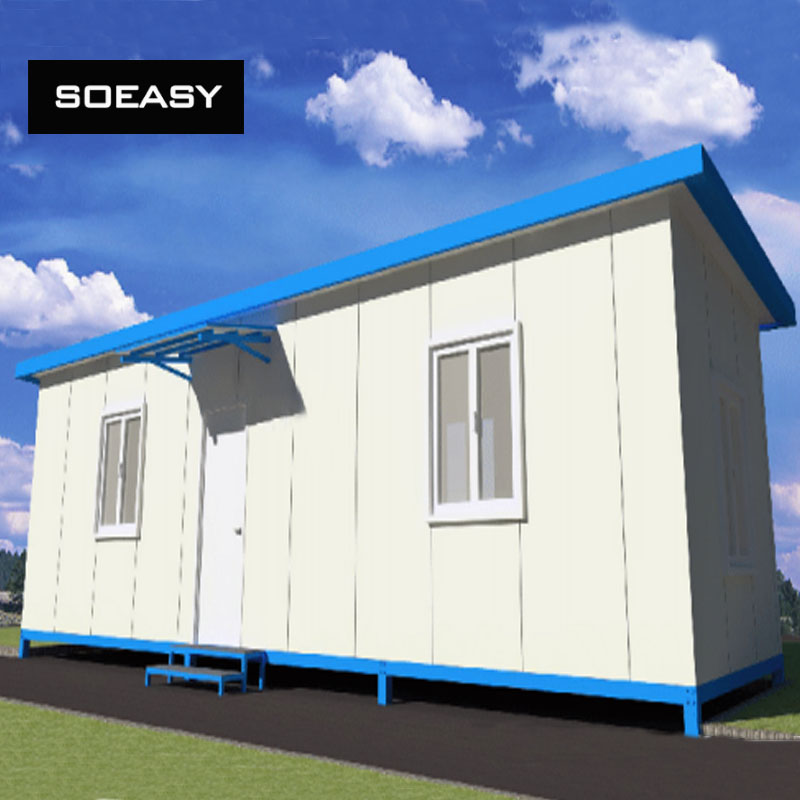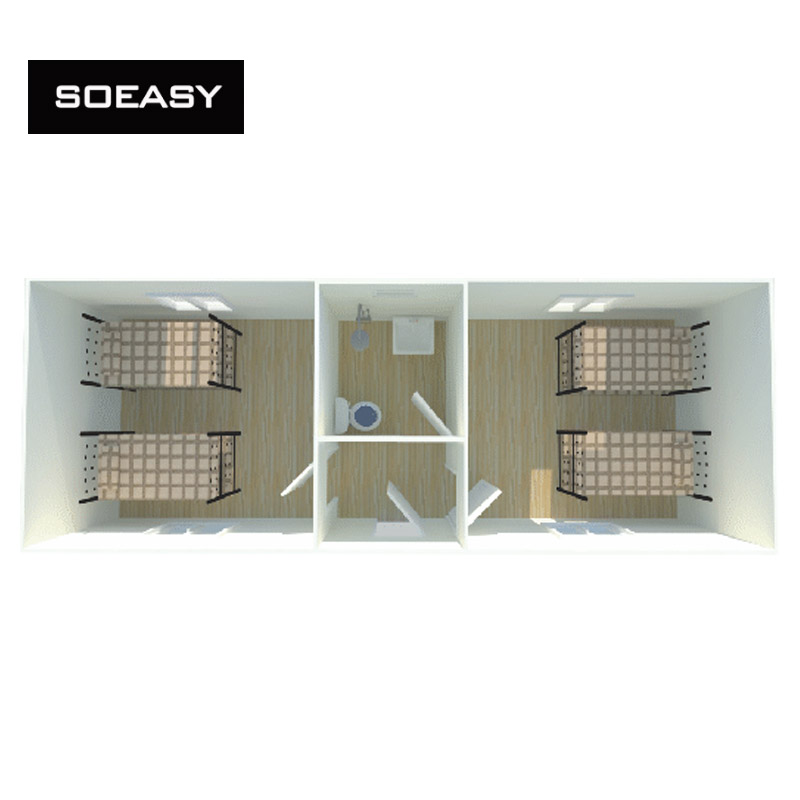 Structure

Square tube

Roof

50/75/100mm EPS/PU/ROCK WOOL Sandwich panel

Wall

50/75/100mm EPS/PU/ROCK WOOL Sandwich panel

Floor

20mm cement board+PVC tile/ceramic tile

Accessories

Door

EPS/ ROCK WOOL Sandwich panel door, steel door, aluminum door

Window

Aluminum sliding window

Wind resistance

Grade 10

Earthquake resistance

Grade 7

Load capacity of the roof

50kg/m2

Load capacity of the floor

50kg/m2

External and internal wall heat transmission coefficient

0.35kcal/m2hc

Loading

8 sets/HQ

Delivery time

20~30 days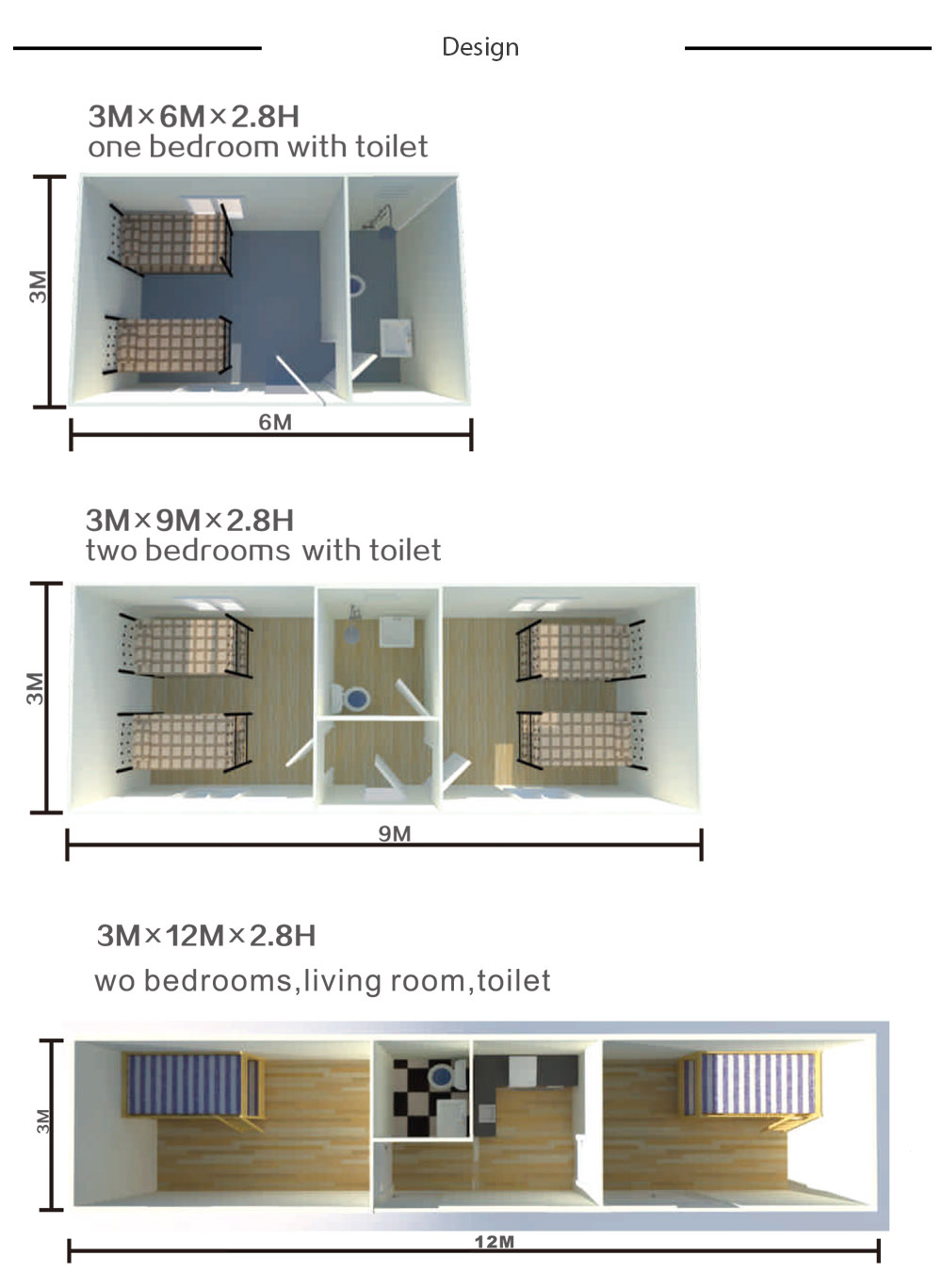 If you have any questions, please contact us!