Converted modern city flat pack container office in Malaysia
Flat pack container house is the easy and fast build type container home.The Converted modern flat pack container office is with completed roof and base, can be installed within 2 hours.

The unique drainage system allows the rain to drain from the roof and enter to the pipes,finally to the floor.For more convenience, the electrical system has been configured with the LED lights,socket,wire and switch.


this Converted modern flat pack container office is based on the project needs of Singapore customers, as a mobile shop in the commercial street. This is the 2020 latest design, now it's very popular Southeast Asia.
It is widely used for container office,container dormitory,container hotel,luxury container villa etc.
About the advantages of the Converted modern flat pack container office

Industry advantages
Compared with the civil building, easy construction, low cost, time-saving,labor saving and convenient transportation.


Reliable structure
All the steel structures are galvanized & bake-painted, normally can use for more than 50 years.

Technical advantages
Come with completed roof & floor; 6 workers can install 1 unit in30~90min.
can be connected to each other and make larger room.

Performance advantages
It has a good Fire proof, water proof, corrosion-resistance, sound-insulating, performance.
It cans resist heavy wind of 120km/h and 8 grade earthquakes.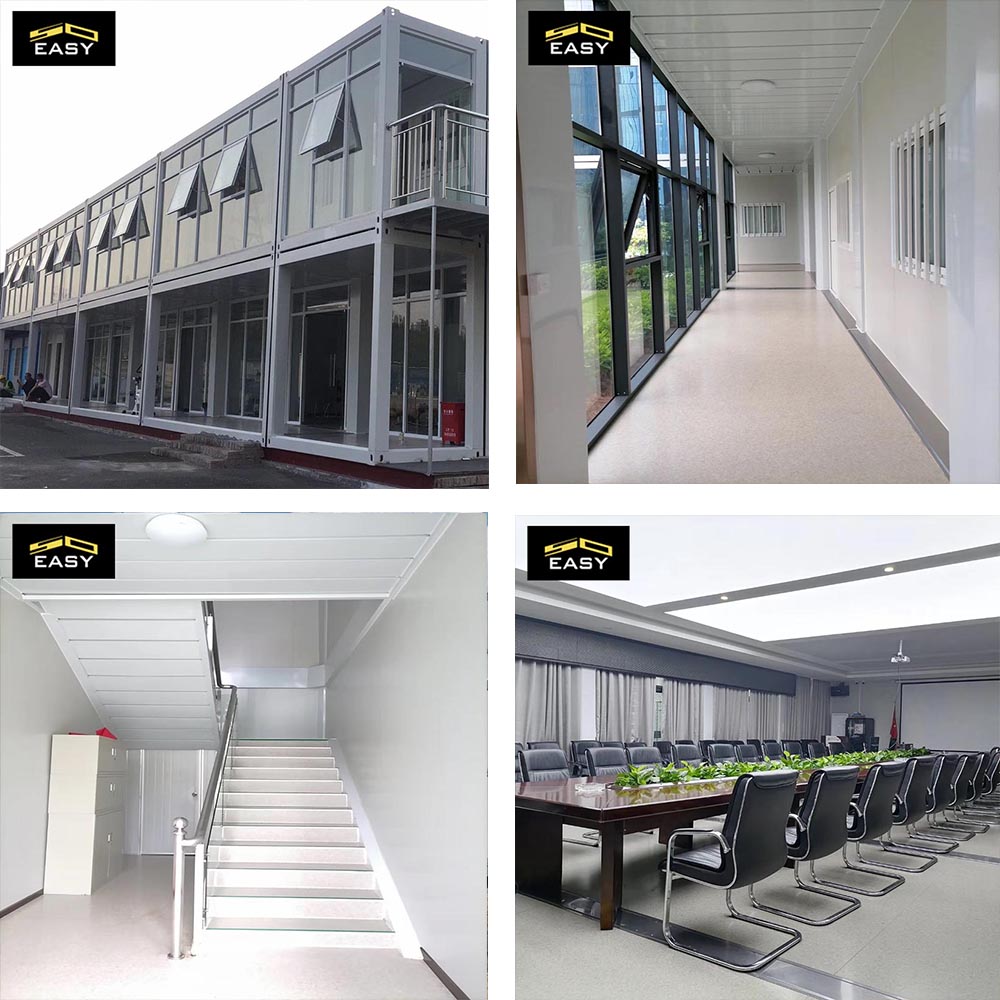 Size

2.425mX5.9Mx2.8H

Structure

Galvanized steel structure, with painting

Roof

0.4mm corrugated color steel sheet + glass wool with aluminum foil + 0.4mm ceiling sheet + galvanized square tube

Wall

50mm IEPS Sandwich panel for external wall and partition wall

Floor

18mm MGO board

Accessories

Door

Steel door with handle & lock

Window

PVC double glass window

Decoration

Hard PVC decoration sheet for wall & roof & internal corner

Electrical system

Simple electrical system for free

Wind resistance

Grade 11

Earthquake resistance

Grade 7

Live load capacity of roofing

0.6kn/m2

Wall permitted

0.6kn/m2

External and internal wall heat transmission coefficient

0.35kcal/m2hc

Density of EPS

8~12kg/m2

Delivery time

10~15 days

Container loading

6~9sets/HQ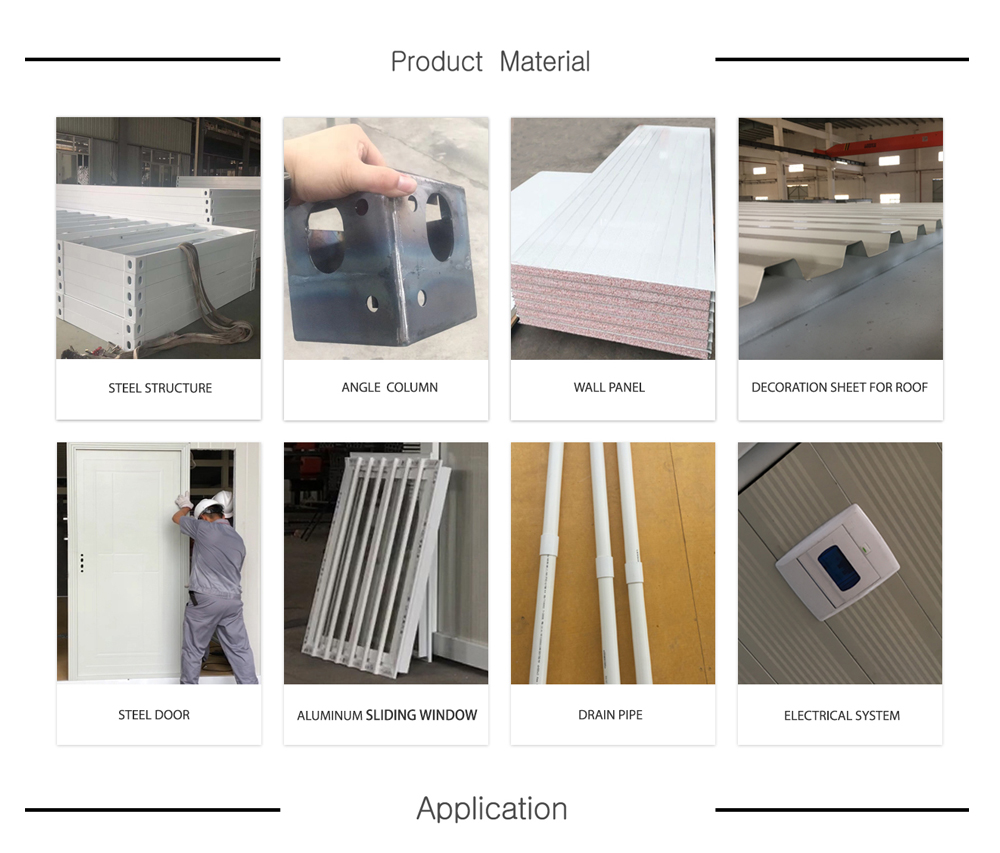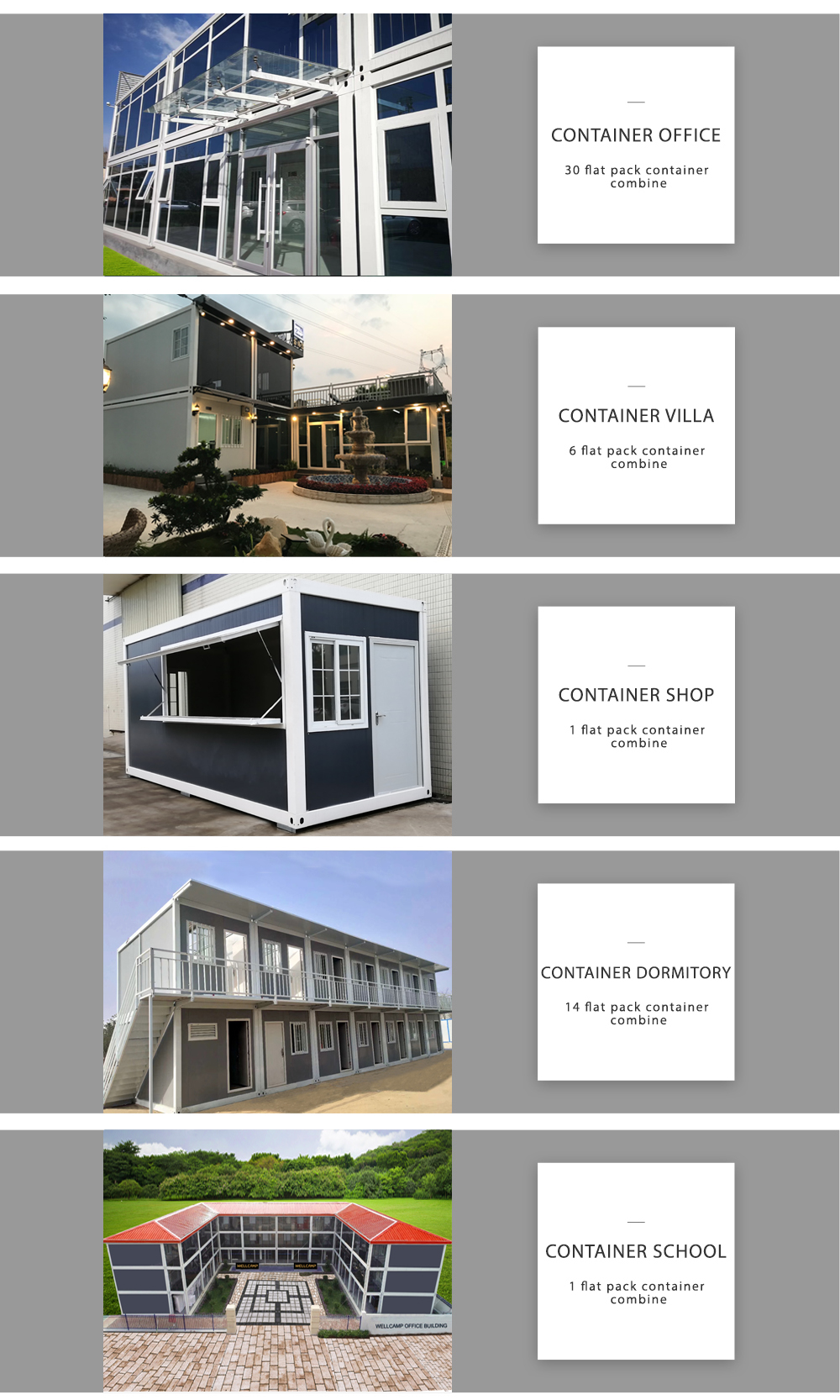 If you have any questions, please contact us!